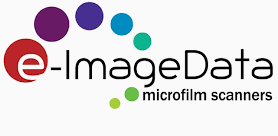 Welcome to the microfilm revolution! With the award-winning ScanPro® All-In-One™, you can easily read, scan print and convert your images with exceptional speed and accuracy – saving time and saving money. All current ScanPro models (includes the ScanPro i9300, ScanPro 3000 and the ScanPro 2200) can ship from the factory as an All-In-One conversion scanner for both roll film and fiche.
More info.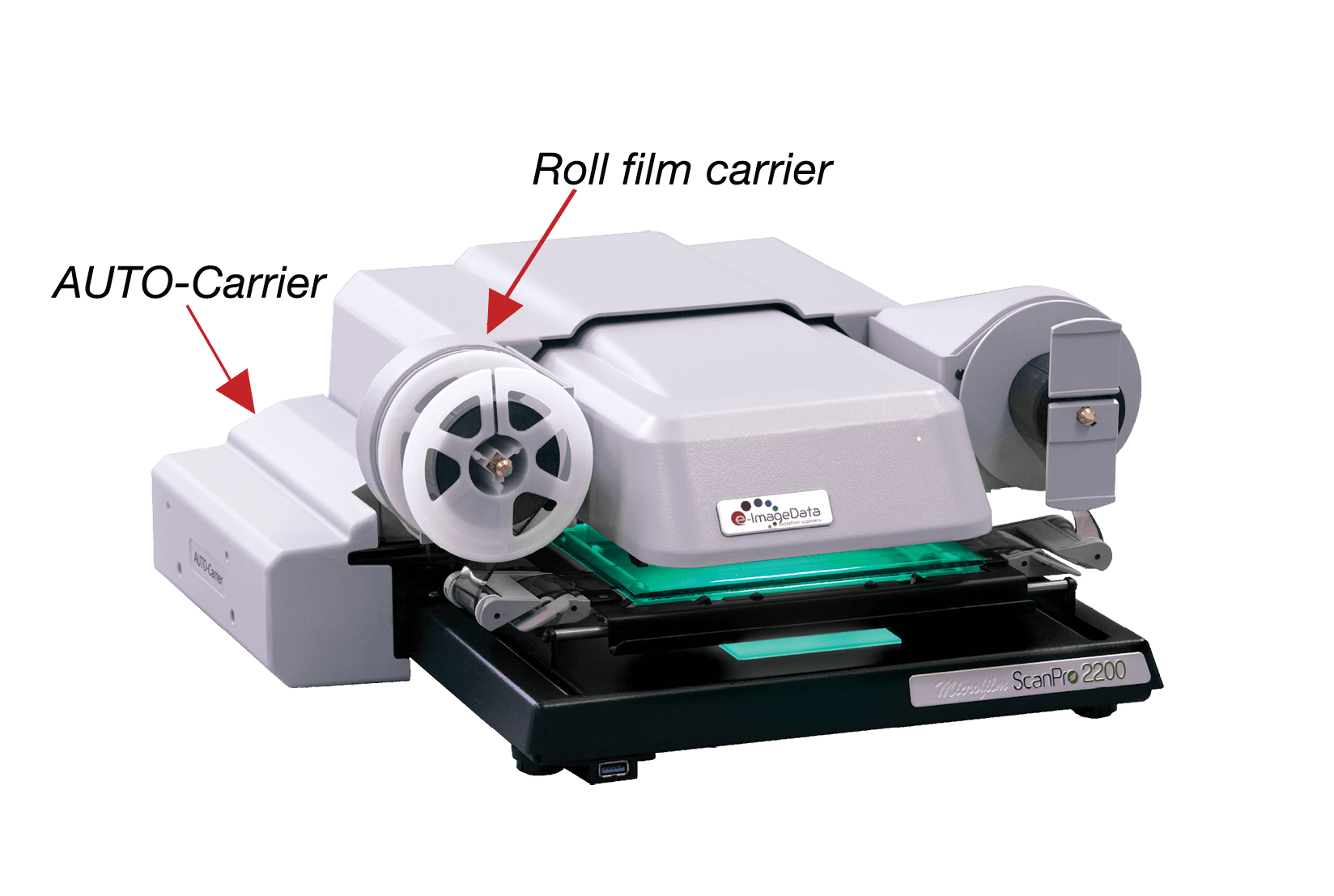 The ScanPro 3000 microfilm scanner features a True 26 megapixel camera, nearly twice the optical resolution of any microfilm scanner. The ScanPro 3000's 26 megapixel camera uses proprietary technology developed by e-ImageData to capture 26 Megapixels of optical image information using a conventional sensor. This provides customers with exceptional image quality never before seen in the micrographics industry, and all at an affordable price. The optical resolution is over 500dpi on a letter page and saved files are both archival-quality and small in size.
More info.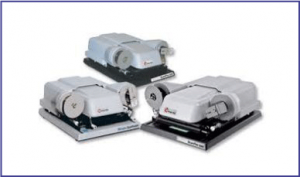 The ScanPro 2200® Plus is a top-of-the line microfilm research tool with powerful capabilities. It has all of the important features used by researchers and archivists around the world to quickly and efficiently work with all microfilm types. Best of all, it comes at a price that is friendly to the budget-conscious consumer. The world's leading universities and libraries choose the e-ImageData ScanPro for its proven track record of performance, ease-of-use, reliability and value.
More info.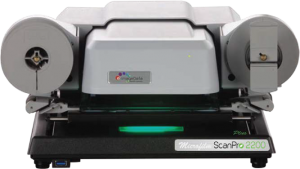 The ScanPro® 2200 is the best value, lowest-cost microfilm scanner on the market today. It comes with all the features you need to work with your microfilm. And, at under $5,000, you can afford it. With the ScanPro 2200, you don't have to sacrifice functionality for price. The 2200 has the same robust design as the ScanPro 2200 Plus and the ScanPro 3000, and is built for the rigors of public use, but has a considerably lower price. If you are looking for a microfilm scanner and don't need the automatic, special features found on the ScanPro 2200 Plus and ScanPro 3000, the ScanPro 2200 microfilm scanner is what you are looking for.
More info.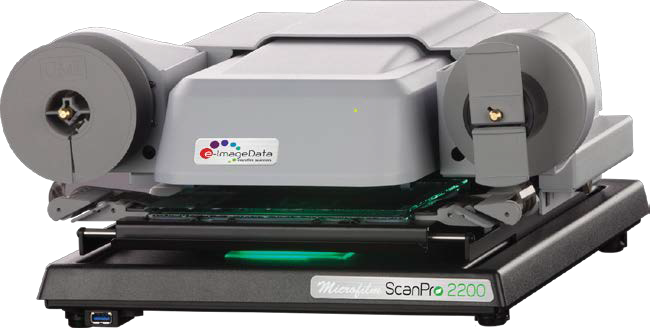 The ScanPro® i9300 microfilm scanner is the product you've been waiting for to bring your image-marked, or blipped, film into the digital age. We know that original blipped film scanners are aging and you have limited options for repairing them. That's where the i9300 comes in —
it can capture ALL of your blipped film, regardless of brand — single level, two level and three level
.
More info.