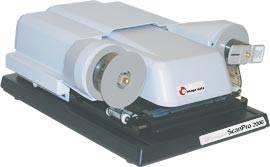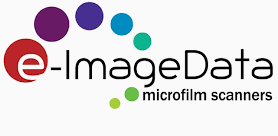 ScanPro 2000 Preowned
The ScanPro® 2000 is the microform scanner of choice for librarians, researchers and corporations worldwide.
The award winning industrial design of the ScanPro 2000 compliments any installation. It is ultra compact with a foot print the size of two sheets of A4 paper and fits almost anywhere.
The ScanPro 2000 is designed and built for the rigours of public use. It is constructed of heavy gauge steel throughout and utilizes steel bearings on all moving parts for reliability and long life. Its' cutting edge design provides the capability to update the software, firmware and camera electronics to ensure that your ScanPro 2000 is always using the latest technology. These Updates are completely free for the life of the product, that means no maintenance agreements or fees of any kind are needed to keep your scanner up to date. No other microfilm equipment does this.
The ScanPro 2000 is the only microfilm scanner that has a completely customizable toolbar with intuitive icons that have tool tips and the built-in on-screen help is second to none. This makes it possible to utilize powerful software functions while always keeping the operation simple and easy-to-use.